Our office staff is helpful, outgoing and courteous. We have over 34 years of combined experience and training to help you answer any questions regarding all phases of your treatment. If we are unable to answer your question personally, we will put you in touch with the office person who can.
Our scheduling coordinator is trained to help you with general office needs, scheduling and any question regarding treatment. She will be happy to assist you with appointments, calling in medications, securing X-rays for initial examination and any questions you may have.
Our insurance coordinator has been processing insurance since 1993 and will be happy to help you obtain your maximum insurance benefits. She will submit your insurance claims and would be happy to assist you with payment plan options, if needed.
Our dental assistants are trained and certified in the State of Michigan. They will be with you in treatment to help the doctor administer the best care possible. They are also a good resource for answering many of your treatment questions.
Hygiene Staff
All of our hygiene staff are fully licensed and registered hygienists in the State of Michigan and certified to administer local anesthetic. We have over 46 years of combined practice experience to help you maintain a healthy and beautiful smile for a lifetime.
Our entire staff takes continuing education courses to stay current on the most recent changes in periodontal treatment advancements and procedures. This is done in order to provide our patients with the best care possible. We are all certified in CPR and have a heart-safe facility.
Gerri - Office manager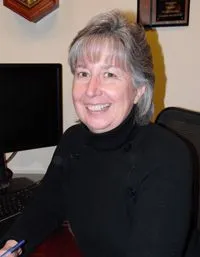 Geri has worked with Dr. Zahn since 1993 which was shortly after receiving her certificate in Dental Assisting. She worked as the lead surgical assistant for many years and currently serves as our office manager. She has extensive experience in scheduling, insurance coding and billing. In her spare time she enjoys motorsports and photography. She is married to her husband Dale and they have three sons.
---
Heidi - Scheduling Coordinator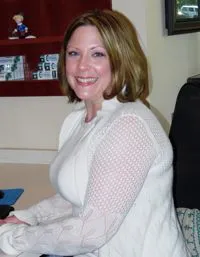 Heidi was a dental assistant for general practice for 8 years before joining our team in 2013. She has had extensive training and experience in customer service, financial planning and collections. Heidi currently holds the position of scheduling coordinator and front desk manager. She has been married for 18 years and has two sons. In her spare time she enjoys fishing and playing in a rock and roll band with her husband.
---
Deborah - Hygienist
Deborah is a 1980 graduate of the University of Michigan four year Dental Hygiene Program. She spent 15 years teaching in both clinical and didactic aspects of dental hygiene at the University of Michigan. She has spent ninety percent of her career in the field of periodontics and continues to develop her skills through regular continuing education. Deborah enjoys beekeeping and gardening. She has two daughters that have blessed her with three beautiful grandchildren.
---
Jennie - Hygienist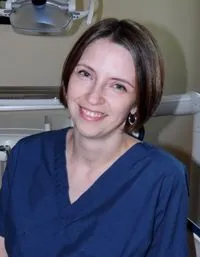 Jennie graduated in 2006 from the University of Michigan, School of Dentistry with a B.S. in Dental Hygiene. She started with our team in 2008. She continues to practice and maintain her knowledge with regular continuing education. She enjoys gardening, baking, yarn crafting and spending time with her husband and two young daughters.
---
Amy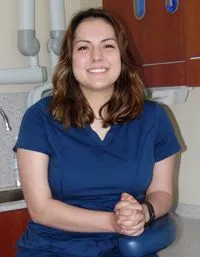 Amy joined our team in 2015 after graduating from the Washtenaw Community College Dental Assisting program. She is a registered dental assistant, certified in radiography and CPR. She is currently our primary surgical assistant. She maintains her certification through regular continuing education. She enjoys hiking, dog walking and yoga.
---
Kitty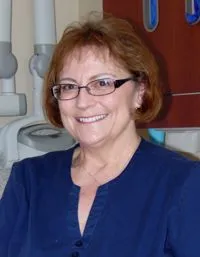 Kitty has enjoyed dental assisting for more than 22 years. She has been with Dr. Zahn for almost 20 of those years working as the primary surgical assistant. She has also worked in both endodontic and general dental settings. She is currently our primary sterilization assistant but continues to practice chairside. Her hobbies include trail bike riding and ceramics. She participated in the annual Howell Breast Cancer Walk. She is married to her husband Don and they have two children and one grandchild.