Posts for: February, 2020
By Mark D. Zahn, D.D.S., M.S., P.C.
February 19, 2020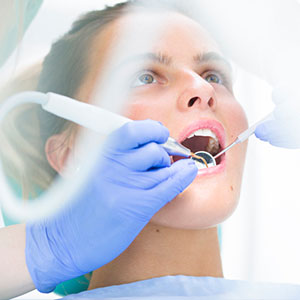 To keep a healthy smile, brushing and flossing your teeth every day should be at the top of your to-do list, along with regular dental visits. Dental visits are usually scheduled every six months when your dental professional will remove any built-up plaque and tartar (hardened plaque deposits) missed during everyday hygiene.
If you've experienced periodontal (gum) disease, however, these dental visits may become even more important toward preventing a re-infection. For one thing, your dentist may want to see you more frequently.
Gum disease is caused by bacteria living in dental plaque, which first infect the superficial layers of gum tissue. Even though the body initiates an inflammatory response to fight it, the infection continues to grow as long as there is plaque present to fuel it. The problem isn't just plaque on the visible tooth surface—hidden plaque beneath the gum line can create deep pockets of infection that can be difficult to treat.
To stop the infection, dentists must manually remove plaque through procedures known as scaling and root planing. Any and all plaque and tartar deposits must be removed, even those deep around the roots, to arrest the infection. This often requires several treatment sessions and sometimes gum surgery to access areas below the gum line.
These types of treatments, especially in the disease's early stages, have a good chance of restoring health to your gums. But because of the high possibility of reinfection, your dentist will need to step up your regular dental maintenance from now on. This could mean visits as frequent as every few weeks, depending on your particular case of gum disease and your dentist's recommendation.
Your dental visits after gum disease may also become more involved than before. Your dentist will now monitor you closely for any signs of reinfection and at the first sign initiate a new round of treatment. You may also need surgical procedures to make some areas around your teeth more accessible for future cleaning and maintenance.
Periodontal maintenance after gum disease helps ensure another infection doesn't rise up to undermine your progress. To paraphrase a well-known quote, eternal vigilance is the price of continuing good dental health.
If you would like more information on professional dental health maintenance, please contact us or schedule an appointment for a consultation.
By Mark D. Zahn, D.D.S., M.S., P.C.
February 09, 2020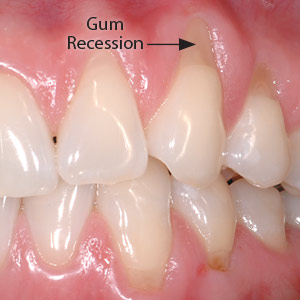 We most often associate plastic surgery with cosmetic enhancements to our outer appearance. While this is their primary purpose, some forms of reconstructive surgery restore lost function and health as well as improve appearance. A classic example is cosmetic periodontal (gum) surgery that restores receded gum tissues that have exposed more of the tooth than is visually appealing.
Gum recession occurs primarily because of excessive brushing (too hard or for too long) or because of periodontal (gum) disease, a bacterial infection that ultimately causes gum tissue to detach and pull away from the teeth. Gum recession not only affects the appearance of the teeth, it can expose the tooth's root surface to further infection and decay. Without treatment, the disease could progress causing further damage with the potential for the tooth to be eventually lost.
In conjunction with plaque removal to stop gum disease and possibly other treatments like orthodontics to correct misaligned teeth, cosmetic gum surgery is used to rejuvenate lost gum tissues around teeth through tissue grafting. In these procedures, a combination of surgical approaches and/or grafting materials are attached to the area of recession to stimulate the remaining tissue to grow upon the graft and eventually replace it.
Donor grafts can originate from three sources: from the patient (an autograft); another person (an allograft); or another animal species, usually a cow (a xenograft). Tissues from outside the patient are thoroughly treated to remove all cellular material and bacteria to eliminate any possibility of host rejection or disease transmission.
Depending on the nature of the gum recession and tooth condition, the procedure can take different forms. It could involve completely detaching the graft tissue from the host site and re-attaching it to the recipient site. But if more of the tooth root is exposed, the surgeon may cover the graft with tissue adjacent to the host site to supply blood to the graft, and affix the loosened pedicle to the graft site. While any technique requires advanced training and experience, the latter procedure involves microsurgical techniques that require the highest levels of technical skill and art.
Cosmetic gum surgery can result in healthier gum tissues and teeth that are less susceptible to infection and loss. No less important, though, these procedures can return a more natural look to your teeth and gums — and a more pleasing smile.
If you would like more information on gum tissue reconstruction, please contact us or schedule an appointment for a consultation. You can also learn more about this topic by reading the Dear Doctor magazine article "Periodontal Plastic Surgery."