Posts for: November, 2019
By Mark D. Zahn, D.D.S., M.S., P.C.
November 11, 2019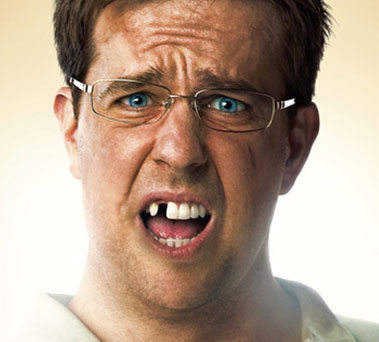 Ed Helms is best known for his role as the self-absorbed, Ivy League sales rep, Andy Bernard, on television's The Office. But to millions of fans he's also Stu, a member of a bachelor trip to Las Vegas in the 2009 movie The Hangover. In it, Stu and his friends wake up from a wild night on the Strip to find some things missing: the groom-to-be, their memories and, for Stu, a front tooth.
In reality, the missing tooth gag wasn't a Hollywood makeup or CGI (computer-generated imagery) trick—it was Ed Helm's actual missing tooth. According to Helms, the front tooth in question never developed and he had obtained a dental implant to replace it. He had the implant crown removed for the Hangover movie and then replaced after filming.
Helms' dental situation isn't that unusual. Although most of the 170 million-plus teeth missing from Americans' mouths are due to disease or trauma, a few happened because the teeth never formed. While most of these congenitally missing teeth are in the back of the mouth, a few, as in Helms' case, involve front teeth in the "smile zone," which can profoundly affect appearance.
Fortunately, people missing undeveloped teeth have several good options to restore their smiles and dental function. The kind of tooth missing could help determine which option to use. For example, a bridge supported by the teeth on either side of the gap might work well if the teeth on either side are in need of crowns.
If the missing tooth happens to be one or both of the lateral incisors (on either side of the centermost teeth), it could be possible to move the canine teeth (the pointy ones, also called eye teeth) to fill the gap. This technique, known as canine substitution, may also require further modification—either by softening the canines' pointed tips, crowning them or applying veneers—to help the repositioned teeth look more natural.
The optimal solution, though, is to replace a missing tooth with a dental implant which then has a lifelike crown attached to it, as Ed Helms did to get his winning smile. Implant-supported replacement teeth are closest to natural teeth in terms of both appearance and function. Implants, though, shouldn't be placed until the jaw has fully developed, usually in early adulthood. A younger person may need a temporary restoration like a bonded bridge or a partial denture until they're ready for an implant.
Whatever the method, there's an effective way to restore missing teeth. Seeing us for an initial exam is the first step toward your own winning smile.
If you would like more information about restoring missing teeth, please contact us or schedule a consultation. To learn more, read the Dear Doctor magazine article "Dental Implants."
By Mark D. Zahn, D.D.S., M.S., P.C.
November 01, 2019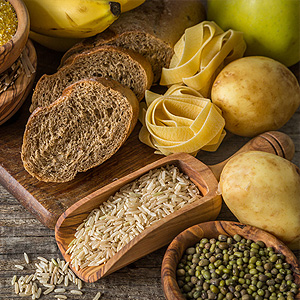 If you've had issues with periodontal (gum) disease, no doubt a few things have changed for you. You may be seeing us for dental cleanings and checkups more frequently and you have to be extra diligent about your daily brushing and flossing.
There's one other thing you may need to do: change your diet. Some of the foods you may be eating could work against you in your fight against gum disease. At the same time, increasing your intake of certain foods could boost your overall oral health.
The biggest culprits in the first category are carbohydrates, which make up almost half the average diet in the Western world, mainly as added sugar. Although carbohydrates help fuel the body, too much can increase inflammation—which also happens to be a primary cause of tissue damage related to gum disease.
Of course, we can't paint too broad a brush because not all carbohydrates have the same effect on the body. Carbohydrates like sugar or processed items like bakery goods, white rice or mashed potatoes quickly convert to glucose (the actual sugar used by the body for energy) in the bloodstream and increase insulin levels, which can then lead to chronic inflammation. Complex or unprocessed carbohydrates like vegetables, nuts or whole grains take longer to digest and so convert to glucose slowly—a process which can actually hinder inflammation.  
Eating less of the higher glycemic (the rate of glucose conversion entering the bloodstream) carbohydrates and more low glycemic foods will help reduce inflammation. And that's good news for your gums. You should also add foods rich in vitamins C and D (cheese and other dairy products, for instance) and antioxidants to further protect your oral health.
Studies have shown that changing to a low-carbohydrate, anti-inflammatory diet can significantly reduce chronic inflammation in the body and improve gum health. Coupled with your other efforts at prevention, a better diet can go a long way in keeping gum disease at bay.
If you would like more information on the role of diet in dental health, please contact us or schedule an appointment for a consultation. You can also learn more about this topic by reading the Dear Doctor magazine article "Carbohydrates Linked to Gum Disease."